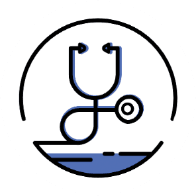 Healthcare Systems
Up to 45% of people who die by suicide visit their primary care physician in the month prior to their death.
By identifying one out of every five at-risk people in large healthcare systems – such as during primary care and behavioral health visits – and providing them with short-term intervention and better follow-up care, it's been estimated that we can save 9,200 lives by 2025.
Project 2025 is collaborating with the country's largest healthcare systems and accrediting organizations to accelerate the acceptance and adoption of risk identification and suicide prevention strategies we know work.
Prevention Training for Primary Care
AFSP has partnered with SafeSide Prevention, founded by Dr. Tony Pisani, suicide prevention expert and primary care psychologist, to offer video-based suicide prevention training for primary care through our local chapters across the county. The SafeSide Prevention CARE training provides primary care providers a framework for responding to suicide concerns within the time and resource constraints of their primary care practice, establishing a common language and process for clinicians and staff. For organizations implementing a Zero Suicide approach, which aims to create a health system that is smarter and safer for suicide care, the SafeSide framework will fulfill their need to build a competent, caring workforce.
Since 2019, we have partnered with SafeSide Prevention to provide training to 51 primary care practices, reaching 738 physicians, nurses, and staff across the country, including locations in Georgia, North Dakota, New York, South Carolina, Oregon, and California.
We have recently partnered with our first large healthcare system - Lexington Medical Center (LMC) in West Columbia, South Carolina. The system, which includes three community medical centers, with a staff of more than 7,800 health care professionals, provides care to roughly 322,000 patients each year, and operates one of the busiest emergency departments in South Carolina.
Through a grant co-funded by AFSP's South Carolina Chapter and the Lexington Medical Center Foundation, the LMC Physician Network is providing SafeSide Primary CARE training in 34 physician practices (which includes roughly 500 providers, clinical staff and administrative staff) as the health system works to integrate mental health into their organizational culture.
AFSP has collaborated with the National Action Alliance for Suicide Prevention to publish "Recommended Standard Care for Suicide Prevention in Healthcare," which provides guidelines for suicide prevention best practices in various healthcare settings including primary care, behavioral health, and emergency departments.
Through our advocacy work, we are also supporting state-level legislation and regulatory efforts for training of health professionals in suicide assessment, treatment, and management to be required in all 50 states and the District of Columbia.